Hi guy's. . Have made it over to the 80 series!
I started a thread in July about a local hdj81 vx limited that has a few issues. After hard dealing and leaving time, it is home for £1300 and he gave me £20 for luck!
After looking at the auto box issue. The accelerator position cable is seized and not broken, it is stuck full out. The guy said that the truck hadnt been driven much after the problem occured. He changed the atf fluid and said it was clean and had no black bits or smelt burnt.
Hopefully use was stopped in time with no extensive damage.....
Both batteries were flat yesterday evening so am eger to get out and try to fire it up. The right hand negative battery terminal is shot so first job.
As an import the underside is real neat and doesnt even need painting so pleasing!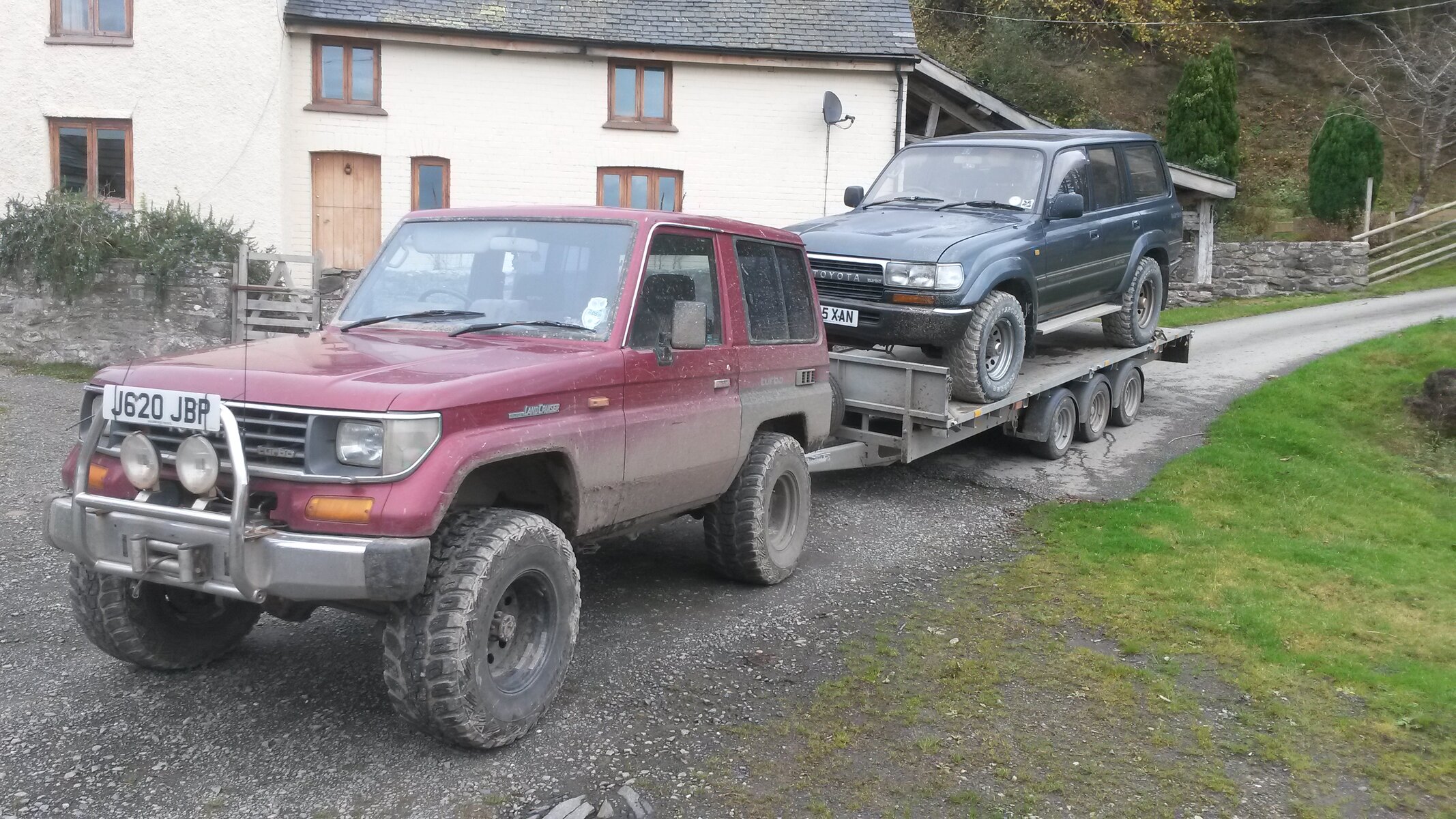 70 series had a heavy pull back (thats what its there for!)