I got my 80
back in July
and have been busily collecting parts since then wondering when on earth I would have the time to do all the work. Well now I do

and I've got the car here at home in France where I've a bit of space to get on with it and a marquee for it to live in while I do the work. It looks small in the photo but it's actually 8x4 - bags of space. So, the plan is to work every day between now and Christmas and see how far I get.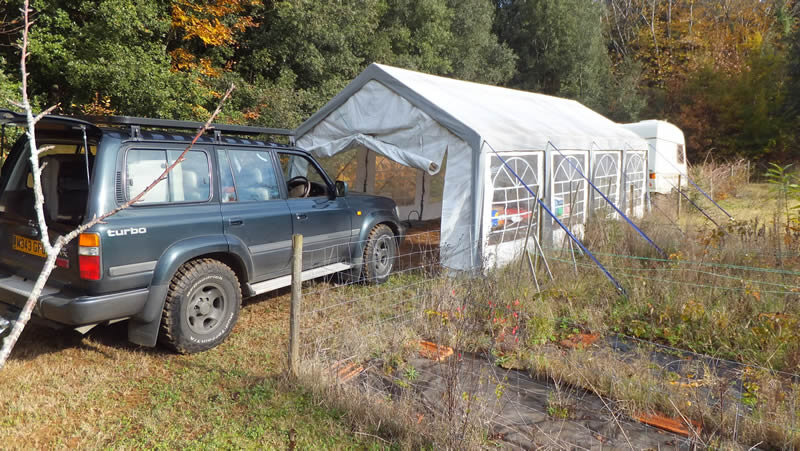 The car's only had two owners and while it has got the required service history, I plan to replace a lot of parts so that when it comes to our own travels next year I can be confident that little will go wrong while we are away. Here's a couple of pics of many of the parts ...............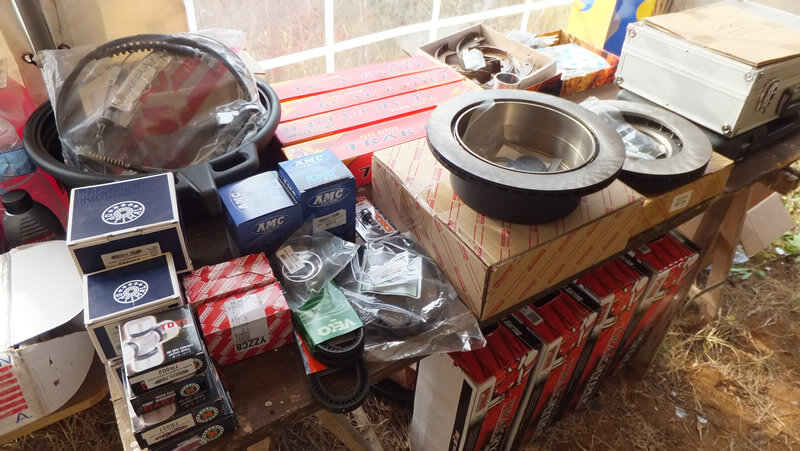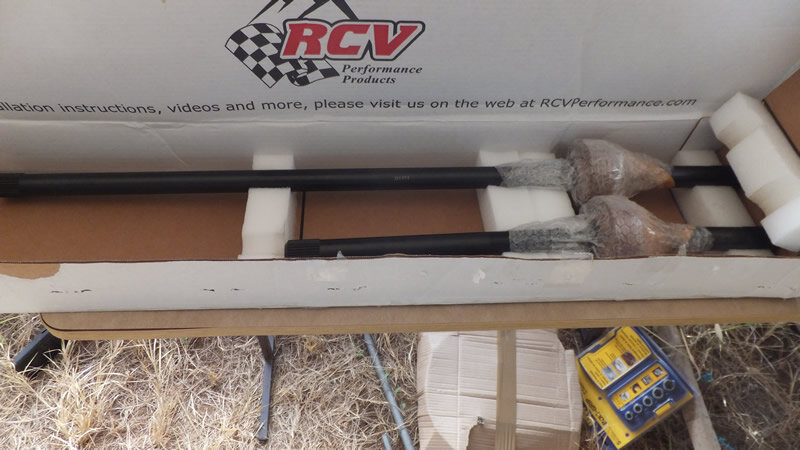 I've also got
one of these
- proper pics later and something else shiny and new arriving tomorrow
Having got the car in and safely jacked up and supported I spent roughly a day disconnecting everything around the back axle before actually taking it out today. Bloody heavy thing with the disks etc still on it, but got it out none the less. I was pleasantly surprised that none of large bolts were difficult to get off.
En-route to the cleaning station, too unwieldy and heavy to put on the trailer, much easier to add wheels and tow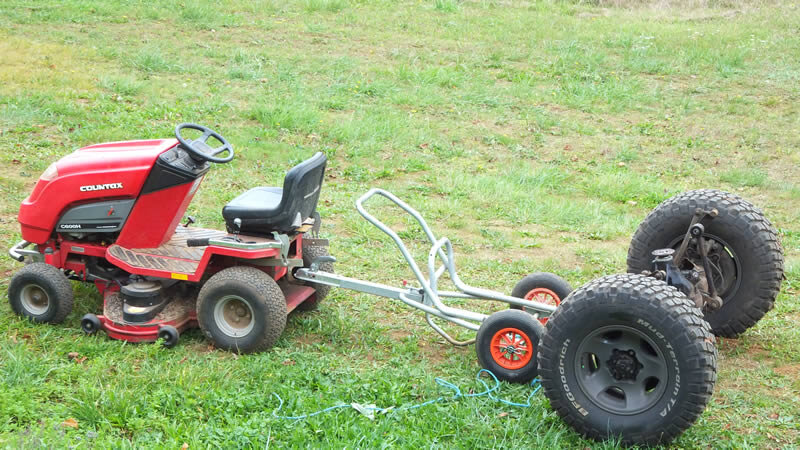 Tomorrows job - strip the hubs, diff lock, clean and prepare axle casing for Fertan and then painting. Got a dodgy diff lock, not too corroded but inoperative right now